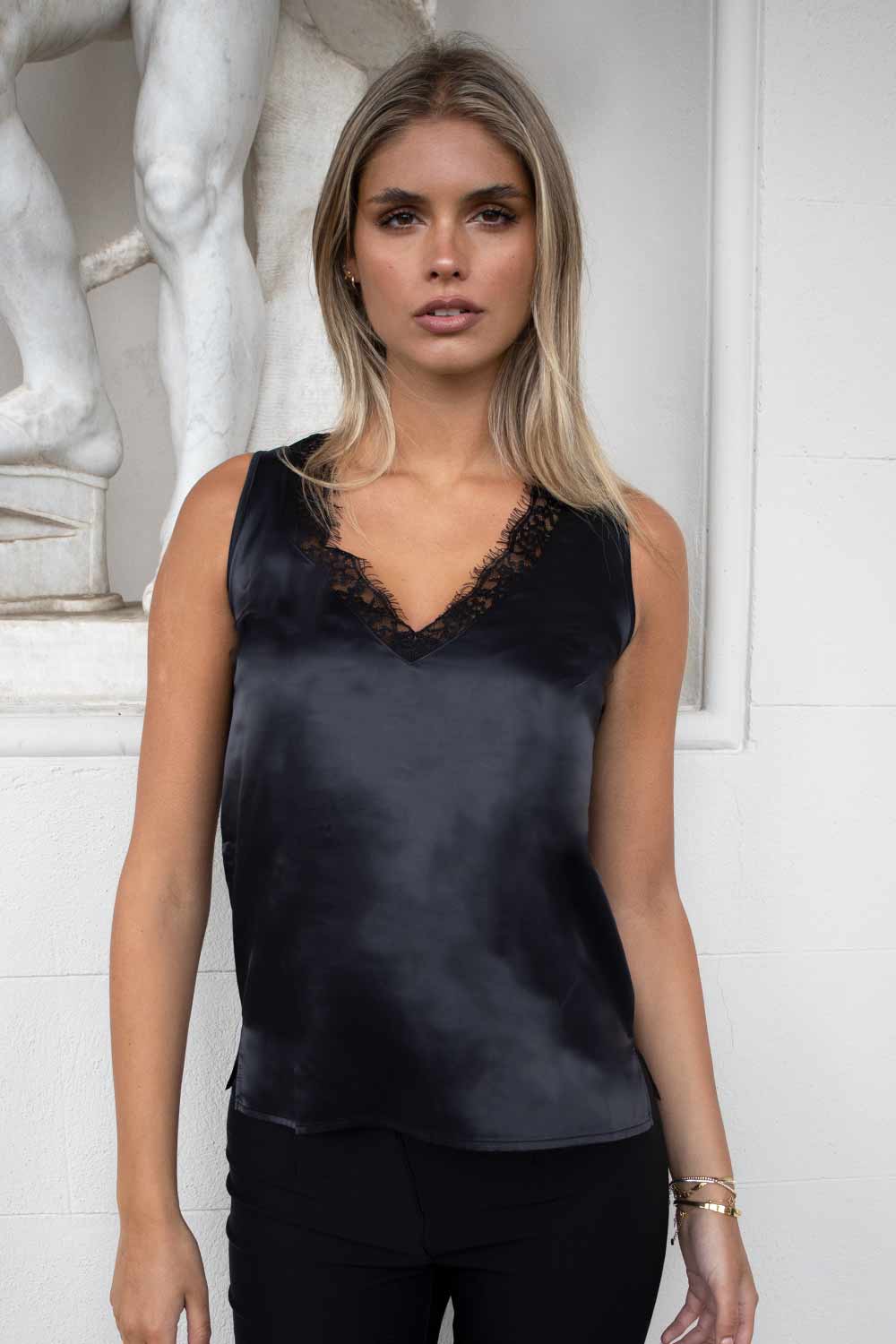 Kai V Neck Silk Look Camisole
Perfecting a polished look with practical details, this camisole is crafted from our silk look & feel fabric that drapes over your body frame accompanied by feminine lace trim around the neck, side seam slits for ease, and fully lined to give you a better shape. The V neck is designed for a woman with a fuller bust.
Ideal for an elevated look for a special occasion or complement casual styling by pairing under a low-neck knit or cardigan. Kai fabric is machine washable making it easy to care for & the same fabric as our classic Joy Shirt.
• Fabric: 94% Polyester and 6% Elastane
• Made in Portugal
• Machine washable according to the instructions
• Length: 60cm
• The model wears size UK 6 & is 5'10 in height.
• Normal Fit | True to size
SIZE RECOMMENDATIONS
UK 8 - 0
UK 10 - 1
UK 12 - 2
UK 14 - 3
UK 16 - 4
UK 18 - 5
Share